Established in2014, Seanior has enjoyed an expanding growth successfully and become a dynamic company focusing on building CNC cutting machines applied in different industries.                         
                                             
Seanior BRAND                        
Seanior was first imagined as a brand in mind with a man named Sean working with our machine effortless and confidently .We aim to make great machines available to workshops strieve for high efficiency and low cost.                        
                                               
Our vision today is to enhance our end-customers' competive strength in their market place by providing them excellent designed, super functional and easy to control CNC cutting machines at exceptional prices.                         
Seanior's objective has been to continuously improve in the quality of every machine we built and deliver value through our products and solutions that help bring endless benefit to our customers.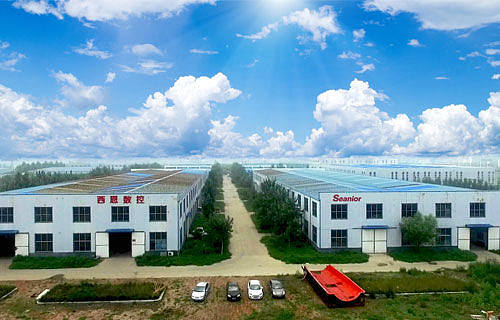 the cutting expert in your workshop
the first generation engaged in operating farm machinery shop.
the secondary generation researched and manufactured farm vehicle 
the secondary generation went to work in a state owned machine tool plant
Seanior has a pulse-the home garage is converted into a workshop
small start, big dreams
in the same year, the first semi-auto "cart" cutting equipment was built and tested successfully
built the first portable semi-auto flame cutting machine 
built the first CNC portable flame cutting machine-handyman, realizing automatic cutting of roundness shap
developed the first set gantry CNC cutting machine-Cutmaster 2.0, symbolized the continuously automation of thermal cutting
established Sean CNC Equipment co.,ltd.built Seanior brand
in the same year, developed CNC plasma table cutting machine-Superfast, with controled operation accuracy within ±0.1mm, realized marking and iron art cutting
the first pipe and tube cutting mahine-TubeGiant 3 axes was born
later in the same year, the first  pipe and tube cutting mahine-TubeGiant 5 axes                      a big step forward to 3-D cutting industry
a new product line-plasma cutter was developed by Seanior                                
in the same year, we built square tube cutting machine, gained patent for utility models, establish international sales team and gained "CCC" and "CE" certificate
great things keep happening
developed dust and fume extractor equipment
bought Shandong Shunxin CNC control equipment co.,ltd
open new factory, bought heavy-duty planer milling machine
found research base with two colleges
…
 
we are continuously bringing surprise to our customers, helping them to reach new heights in productivity and gain more profit ability.