CutMaster is built to fulfil heavy tasks in your shop with multiple choices. The dual, box beam is welded by 6mm thickness metal plate with inner supporting struction, CutMaster is a dependable heavy-duty CNC gantry cutting machine with superior performance and multipul processes from.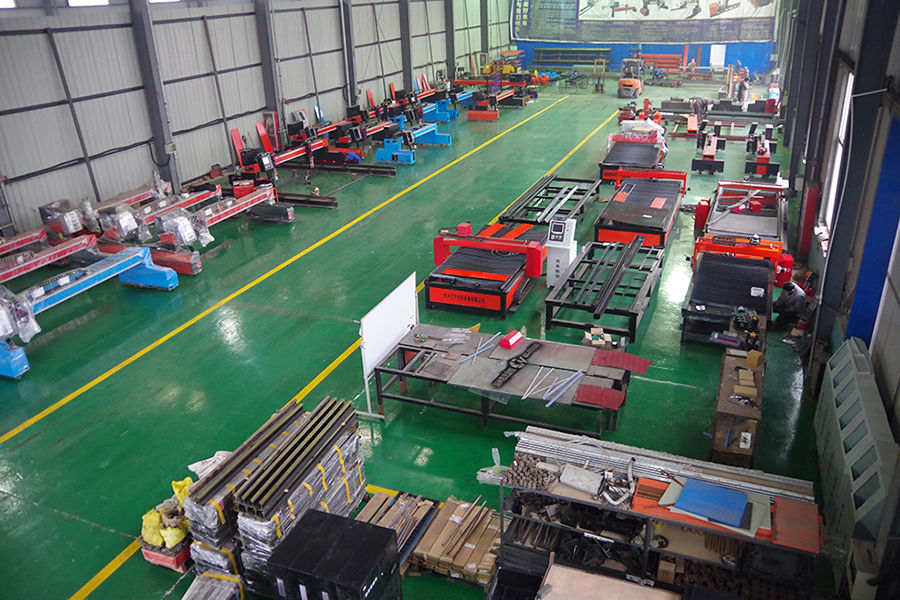 Are you looking for a macine that can outperform in cutting capability and is low in budegt? Meet our robust CutMaster II and get excellent cut part quality from thin plate to thick steel.
Cut Samples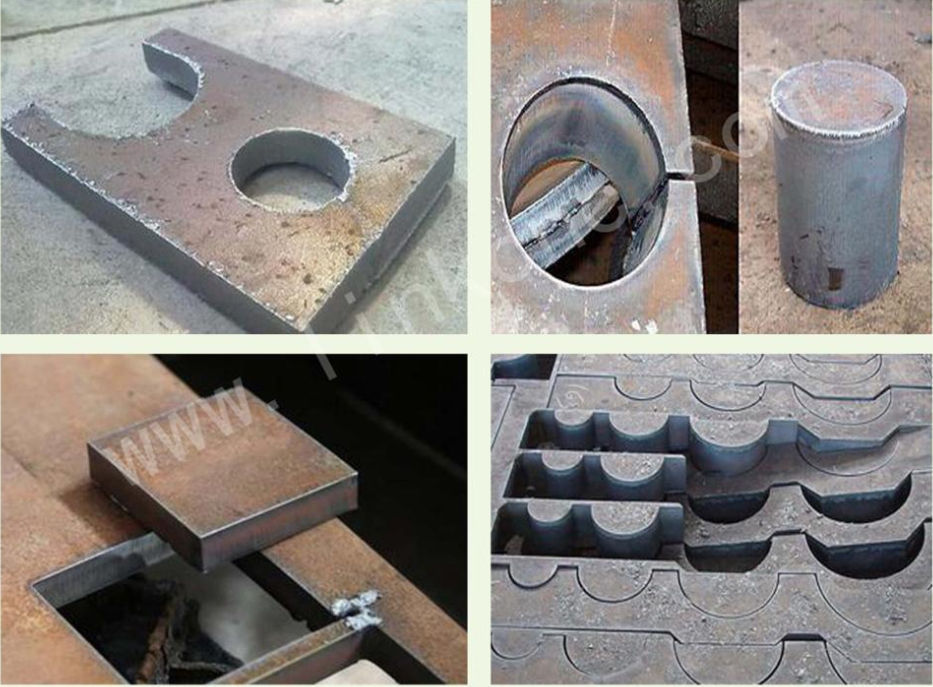 Video
Heavy-duty gantry cutting machine, high definition, high precision and high reliability
Main Feature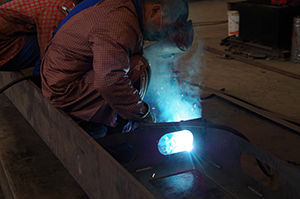 Dual box beam
The CutMaster is a dual, heavy-duty box beam constructed gantry cutting machine.
Welded by 6mm thick metal plates with width up to 6 meters.
Decreased welding tension by vibrating aging test,Grinded by large milling machine,
Equiped with double-axis linear guide rail,
Ensure precise operation and maintain accuracy over long periods of use.
Equiped with big torque, low backlash and maintenance-free plentary reducer
The servo equipment automatically clench the teeth of the transmission device
CutMaster reaches operating accuracy of 0.2mm and flame cutting speed up to 700mm/min.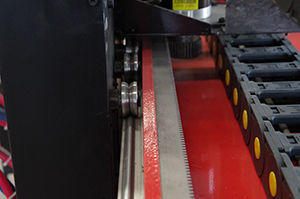 Gear and rack

Made by 40Cr steel

The surface is carburization quenched with hardness to 40~55HRC

The quenched and grinded parts are handled by chemical rust-proof oil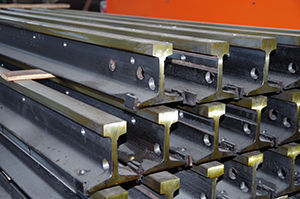 Longitudinal crane rail

Bilateral longitudinal drives with precision
guiding system
Made by 24kgU71Mn steel , Self-equiped with rack calibration line and easy to install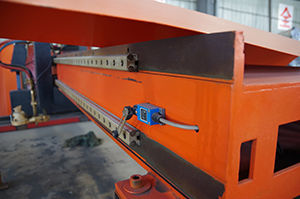 Machine body
Equiped with mechanical sensor
With mechanical & gas-electric double securities for key transmission parts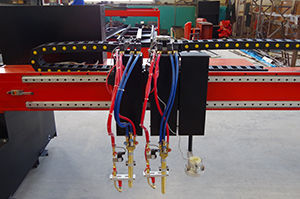 Lifter
The lifter is ball screwStandardly equiped with automatic ignition device, backfire-preventing device.Electric height-adjusting device, anti-dust cover .
Adjustable maintenance-free pulley block
Maitain sturdy for long period of use, our machine is considerate to guantee you a reliable operation.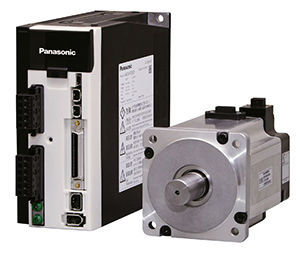 Drives
Our CNC gantry cutting machine is numerically controled
Equip with digital servo motor and drive
Moisture-proof, anti-dust with responding speed frequency of 2.0kHz
Self-made shock filter
Walking-feedback self-gaining closed-loop control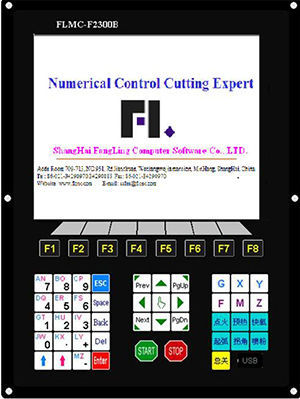 F2300 system

main controller MCU industrial leading ARM9 chip
control number of axles 3 axles simultaneous linkage
file storage electronic storage disk, 512M
user program sapce 256M
max. pluse frequency 250KHz
outer ports USB ports
keyboard PCB foil keyboard, PS/2 ports, Omron button
Characteristics
45 commonly used graphs in storage
adjustable graph scale with rotating and mirror graph functions
graph array: matrix, staggered, repeated
according to plate thickness, F2300 automatically limits speed to prevent overburning
metric or British unit
system and dada back-up, upgrade on line multipul languages with one button switch
power-off, breakpoints protecting memory function
dynamic/static graph display, graph zoom-in and zoom-out, follow cutting points on zoom-in condition
support TYPEIII, PM2000 and etc. special nesting software
excellent performance, economic, high precision
With this heavy-duty macine you can add up to eleven torch station, fulfill continuous work of straight or bevel cutting, tailor-made is accepted
apply to metal cutting in ship building, construction tower, mechanical engineering, steel service and other heavy industries.
Quality cutting of thick metal plates with flame cutting process
Standardly equiped with plasma cutting torch, it cut thin plates two times faster than flame process
By choosing fine plasma or laser plasma system, CutMaster II can be upgraded to superior-precise cutting machine with high rate of quality and cost.
The dual beam allows multi-processes to be placed on both beams, make sure high efficiency that is required in a small workshop area.
Programmable torch spacing and selection allows values to be input in the part program that will automatically space each torch station to a specific location along the cross box beam.
Excellent quality control & Excellent service guarantee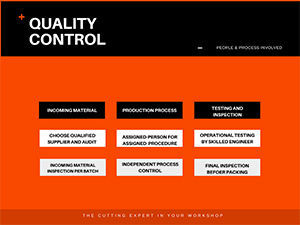 Seanior cutting systems provides worldwide technical support to help you get the most productivity from your machine. We maintain a thoroughly-trained service department that provides phone assistance, spare parts, machine repair, training and maintenance.
Heavy-duty. Mutiple processes, increased througthput,with CutMaster II, you'll extend a whole new range of parts to your shops profitability
Basic Parameter
Technical item

Technical parameters

effective cutting width

2000mm - 5500mm

effective cutting length

4000mm - 20000mm

flame piercing thickness

6mm -80mm

edge cutting thickness

6mm -200mm

plasma piercing thickness

1-40mm

torch lifter vertial traveling

distance

≤150mm

cutting precision

±0.5mm

flame cutting speed

100—700 mm/min

plasma cutting speed

500—3500 mm/min

lengthwise linear accuracy

±0.2 mm

linear repeating accuracy

±0.2 mm

duty cycle

24h

temperature of the working

environment

0~55℃

material to cut

mild steel, stainless steel, alloy, aluminum, copper,

titanium and other non-ferrous metal
Note
The positioning accuracy and repeating accuracy of our CNC gantry cutting machine is higher than JB/T5102—1999 standard
Cutting dimensional accuracy and cutting edge quality is higher than JB/T10045.3—1999 standard
Machine Configuration
| | |
| --- | --- |
| cutting method | oxyfuel cutting and plasma cutting |
| cross movement rail | double axle linear rail track |
| lengthwise movement rail track | 24kgU71Mn heavy rail track |
| movement motor | full digital servo motor |
| deceleration system | coaxial planetary reducer |
| control system | industrial anti-dust numerical control |
| general nesting software | Pronest、Starcam、Fastcam, |
| elevating body | ball screw |
| lifter station | one set flame kit+ one set plasma kit |
| plasma height adjustment | automatic arc pressure adjustment |
| connecting power source | machine boday power supply AC220V/50HZ |
| cutting gas | oxygen + ethyne/propane |
| plasma cutter | SPC series or optional |
| dust and fume extractor | optional |
| prerequisite | gas source, power supply, rail track base,cutting table |