High Precision Portable CNC Plasma Cutting Machine
(Plasma Cutting Machine Model: Handyman)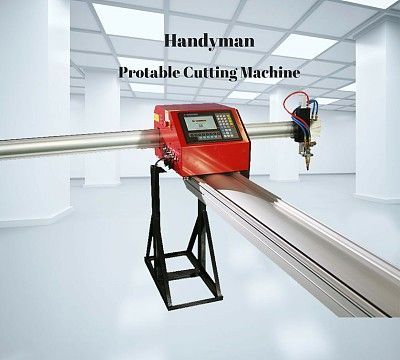 Small size, great capability.High precision, low price.
You buy not because it's cheap, you buy because it fits.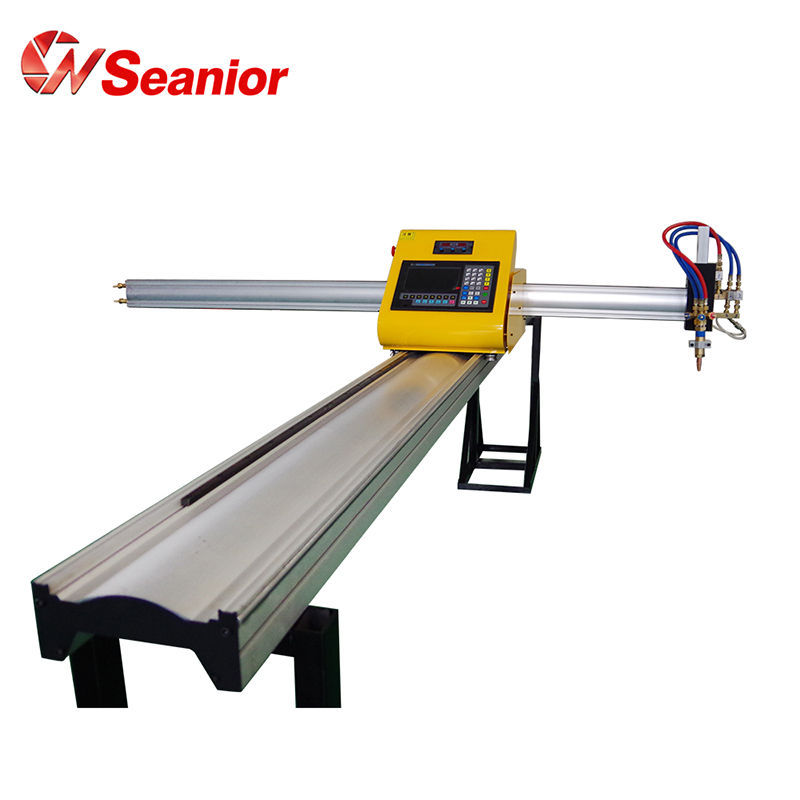 Do you want to cut something great and improve your efficiency with CNC cutting machine?
Are you looking for the high quality plasma metal cutting machine to cut your sheet metal or pipe and tube at best price?
Are you finding German or American suppliers' offer SO HIGH?
How about a person helps you to solve all the problems and leave you to sit back and relax?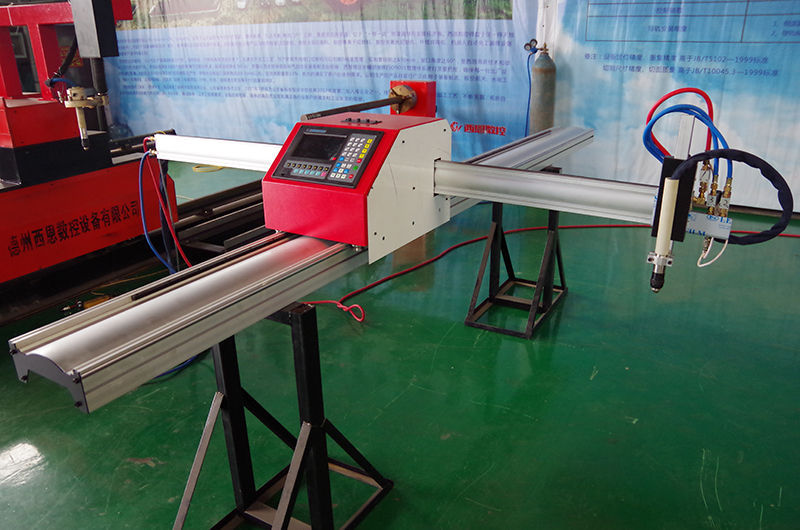 Portable cnc plasma cutting machine
Handyman is a single drive portable CNC cutting machine, which can cut any graphics you need with wide track structure design.
Plasma cutting is a kind of processing method that makes use of the heat of high temperature plasma arc to melt (and vaporize) the metal at the cut of workpiece and eliminate the molten metal by the momentum of high speed plasma to form the notch. Flame cutting is used to cut carbon steel by the high temperature generated during the combustion of iron oxide , and the flame cutting torch is designed to provide sufficient oxygen to the combustion iron oxide to ensure a good cutting effect .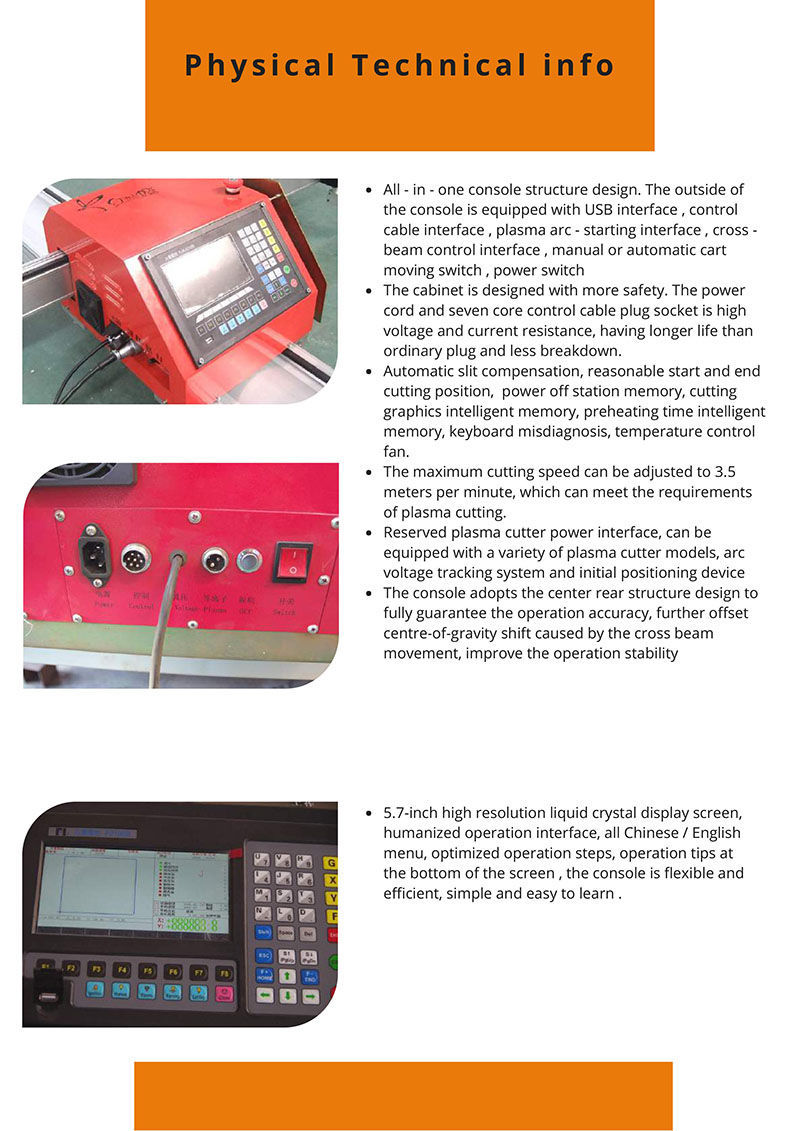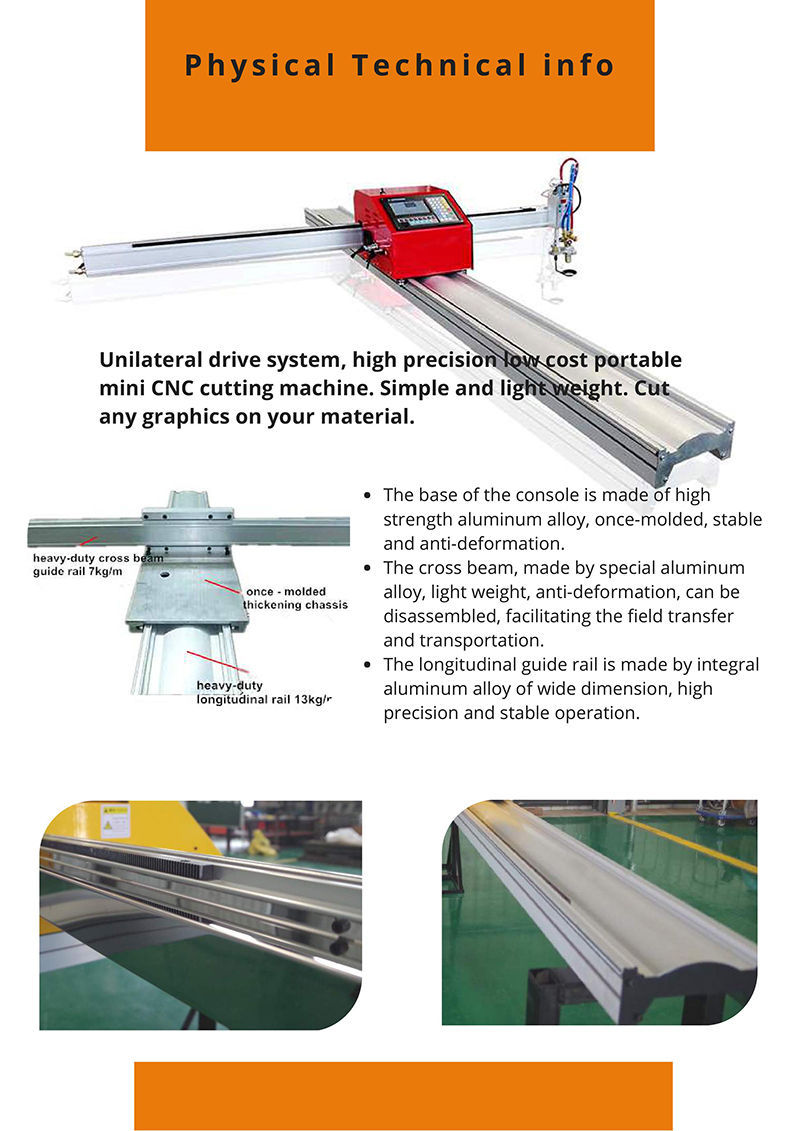 Product Parameters
Model

Handyman

Effective cutting area (WxL)

1.5x3.0/6.0m

Tailor-made dimension

Accept tailor-made order

Material capacity

mild steel, stainless steel, copper, aluminium, titanium

plasma cutter

optional (Hwayuan plasma cutter)

Power source

palasma cutter: AC380V/50HZ

machine:AC220V/50HZ

Cutting process

plasma/flame

No-load traveling speed

0-4000mm/min

Cutting accuracy

±0.5mm

Line marking accuracy

±0.2mm

Motion accuracy

±0.2mm

Torch lifting distance

≤80mm ( Electric mode )

Gas pressure

Max 0.1Mpa

Oxygen pressure

Max 0.7Mpa
Cutting Samples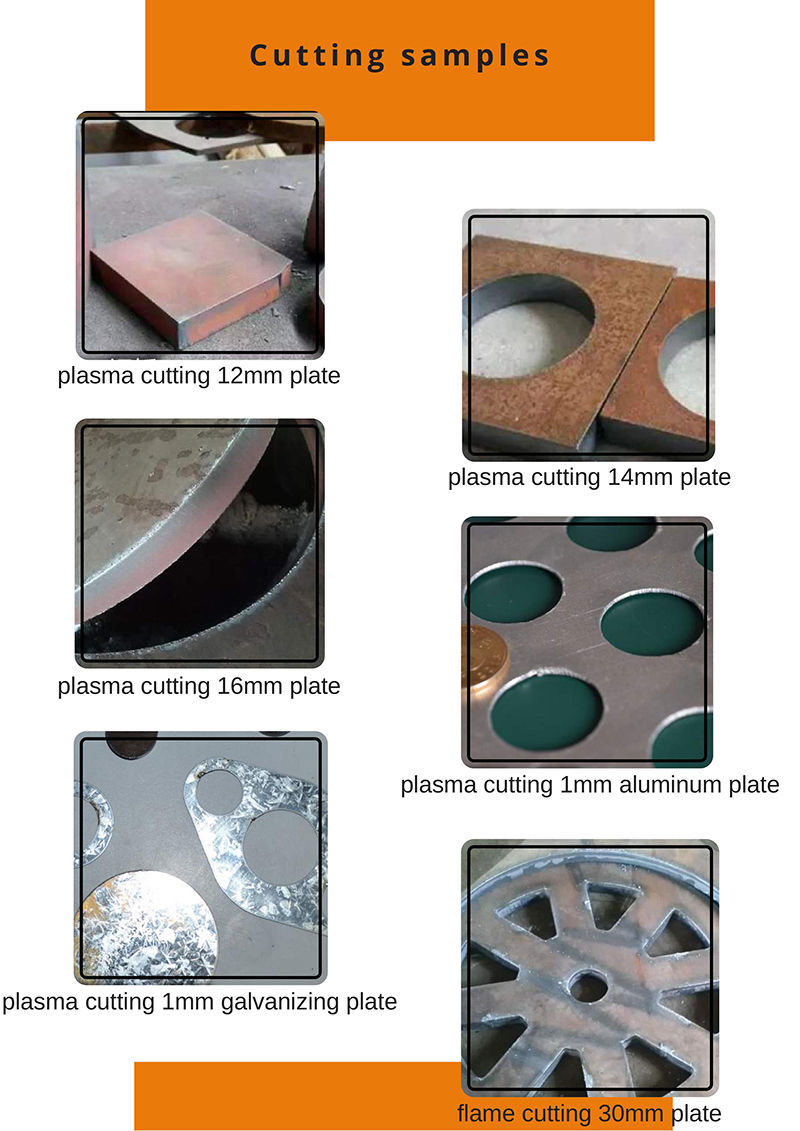 Product advantage
The plasma cutting speed is high, especially during common carbon steel sheet cutting, the plasma cutting speed is 5-6 times that of flame cutting.
Low price,you still need to expect best service,Cut mild steel with flame process.Cut high carbon steel, stainless steel, and other non-ferrous metal with Plasma process
Small size, great capability.High precision, low price.
You buy not because it's cheap, you buy because it fits.
Applicable Industry
Plasma cutting machine are wide used in automobiles, pressure vessels, chemical machinery, nuclear industry, general machinery, engineering machinery, steel structure, and other industries.
Applied Materials
Suitable for low carbon steel, copper plate, iron plate, aluminum plate, galvanized plate, titanium plate and other metal plates.
Seanior CNC Systems
Seanior CNC Systems manufactures and sells cutting machines, provide services for the metal-working industry, offering complete solutions and focus on customer-driven innovation.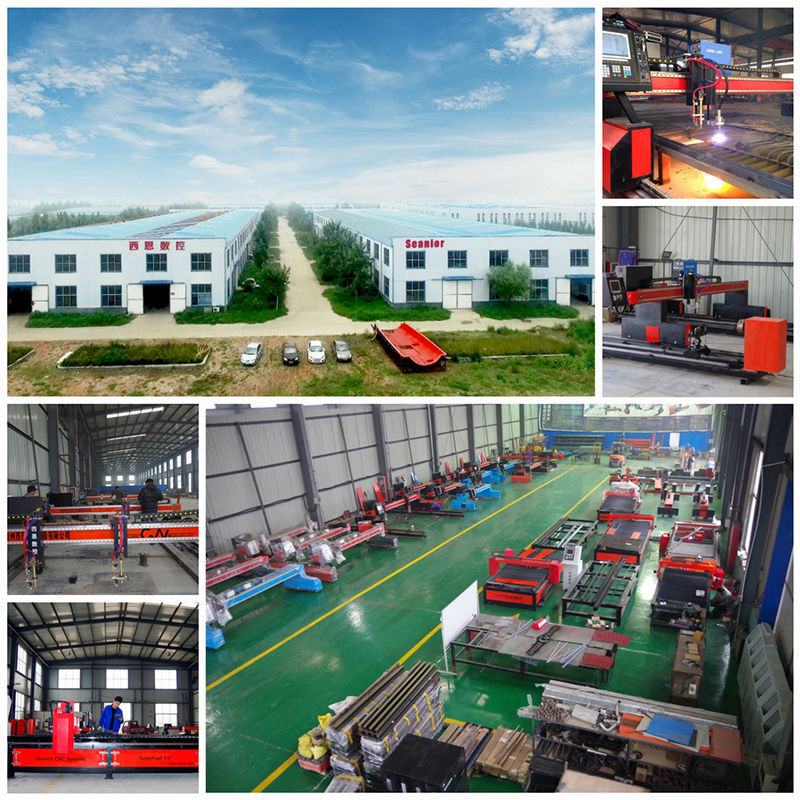 Contact Me